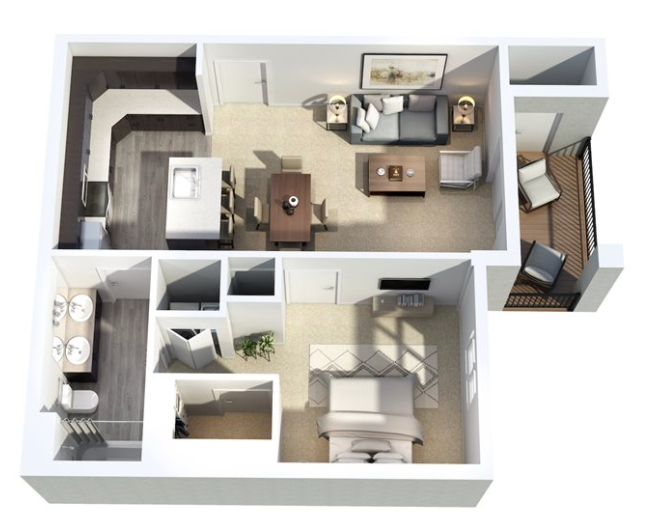 Have you seen our fantastic one bedroom, one bathroom apartments for rent in Fort Collins called The Mustang?
We absolutely love the floor plan on this unit. Starting at $1,350 per month (with no application fee or security deposit if you lease before 12/31/2020), this unit is exactly what you are looking for if you a young professional or young couple looking to plant your roots in Fort Collins.
The Mustang features a spacious bedroom with a large bathroom that allows you to get ready in privacy. It also has a walk in closet for all of your clothes and has an in unit laundry room for your convenience. As you look around The Mustang, you'll noice the living room is designed to allow you to have room to relax and entertain company. The open layout allows you to have a dining table and an island can be dual purpose if you'd like to keep the extra space. Lastly, there is a walk out balcony so you can take in the views and relax for an early morning coffee or wind down after work.
We love The Mustang so much and we think you'll love it as well if you are looking for apartments for rent in Fort Collins!