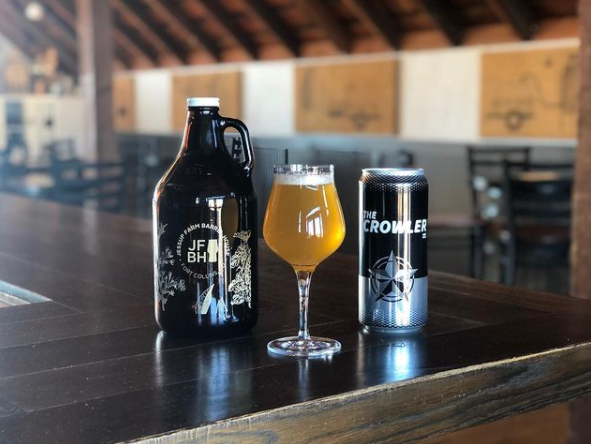 Did you know that one of the benefits of moving into your new Bucking Horse Apartments for rent in Fort Collins is access to the Jessup Farm Barrel House?
Not only that, we are offering curbside pickup and you can order online.
Currently we have the following pickup options available.
Growler (32oz, 64oz)
Crowler (32oz)
Helles In Wonderland (6-pack)
Party Line Pilsner (6-pack)
Soft Skills (6-pack)
Senior Discount (6-pack)
Transfer Day IPA (6-pack)
Ginette v2 (750ml)
Wood Knot (750ml – Bourbon)
Tequila Barrel-aged 5 Year Beer
Hurry Up & Wait: Spruced (750ml)
Hurry Up & Wait: Cherry/Boysenberry (750ml)
Silent G (750ml)
Mas Lenta (750ml)
Gossip Grape (750ml)
Gift Cards & More!
You can see that we are open and providing all of the amenties you expect at your new apartment for rent in Fort Collins at Bucking Horse. Stop by today!