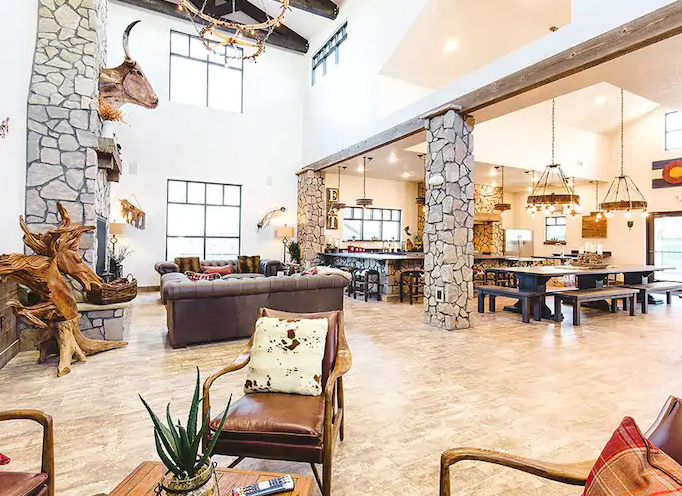 Here at Bucking Horse luxury apartments for rent in Fort Collins, luxury means something different to us than just fancy finishes and overpriced units with no square footage. At Bucking Horse, our luxury apartments are meant to be all-inclusive in not just the quality home you're going to live in, but also our unit pricing includes a community of amenties that will allow you to save money from additional subscriptions or memberships outside of your home.
Here is what our community provides as a part of your monthly rent.
Lifestyle & Fitness Programs – access to 45+ classes and over 100+ instructors teaching live, on-demand classes in our fitness center. It also includes chef demos and nutritional courses through Top Notch STREAM.
Food & Dining – Access to Jessup Farm & The Farmhouse Restaurant. Also a Chef-Inspired Demo Kitchen.
Garden – Private garden beds available for you to grow your own veggies!
Entertainment – A movie theater you can reserve along with regular community events.
Much more!
Our community has so much for you to take advantage of. So be sure to consider everything an apartment for rent in Fort Collins has to offer before you make your next move!